care

LOG

™
is a patient-specific Allograft shipping logistic. The package contains the Allograft and all billing-related documents needed to request reimbursement.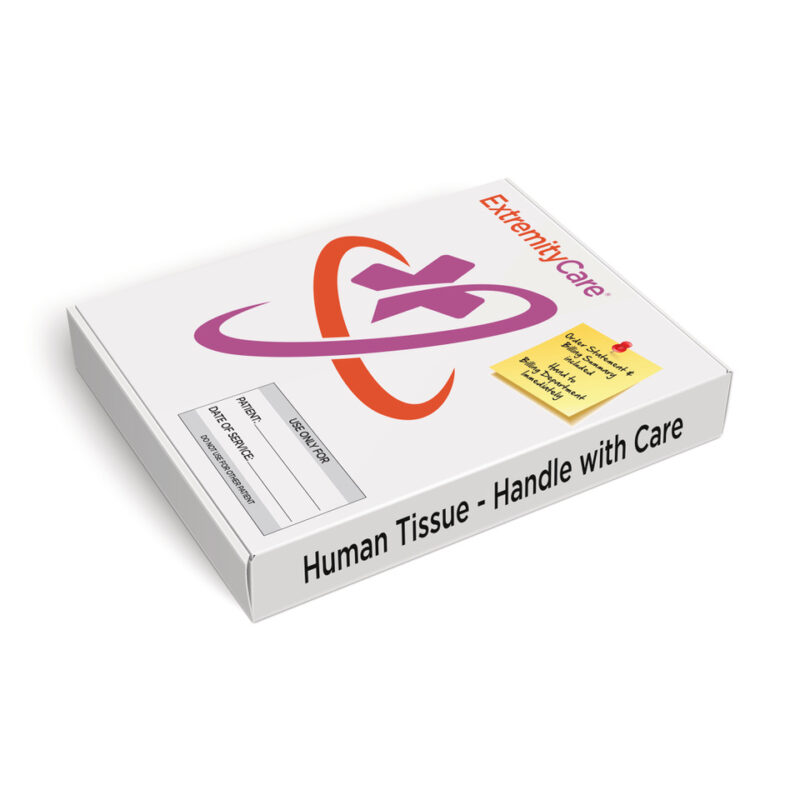 HANDLING & APPLICATION INSTRUCTIONS
care

LOG

™
outlines the recommended Allograft application process. From receiving of the Allograft through providing FDA required tracing information back to Extremity Care.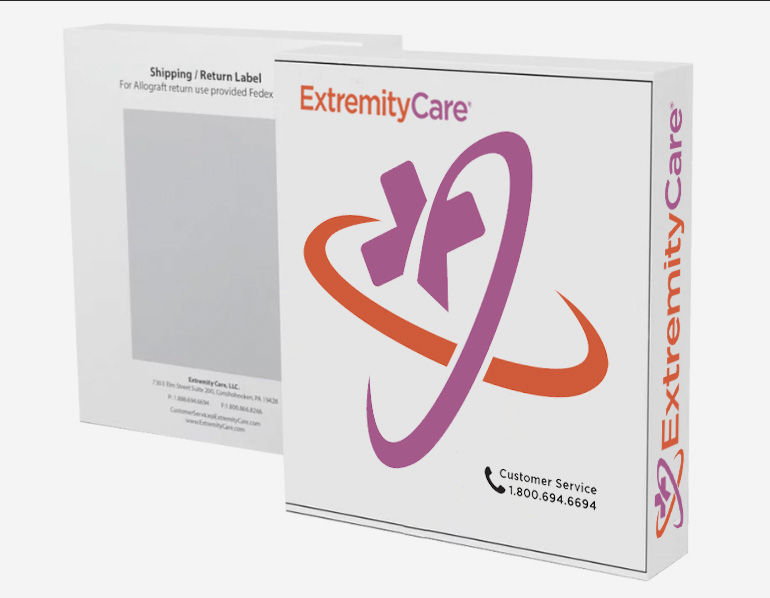 RETURN SHIPMENTS
Each Allograft is only shipped for pre-verified applications specific to a single patient. If the product is not applied to the specific patient for whom it was provided, use the instructions provided in the careLOG™ to return the product in an FDA-compliant manner.
Included in each

care

LOG

™

shipment is: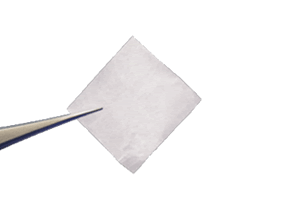 Sample Picture of an Amniotic Membrane
ALLOGRAFT
Included in the shipment is the Allograft that has been pre-verified by the patient's insurance company. The Allograft should only be applied to or used for the patient for whom it was requested.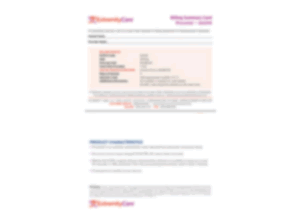 BILLING & REIMBURSEMENT DOCUMENTS
The Billing Summary Card specifies for which patient the product was shipped and for whom it must be used. It also outlines all relevant billing information, specific to the patient, needed for a reimbursement.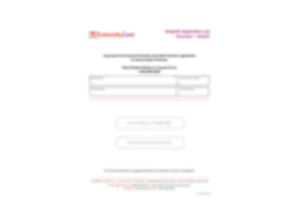 ALLOGRAFT HANDLING INSTRUCTIONS
The Allograft Application Log needs to be completed and submitted. Place the provided Product Sticker of the used Allograft onto the log and fax it to Extremity Care for Allograft tracing reasons.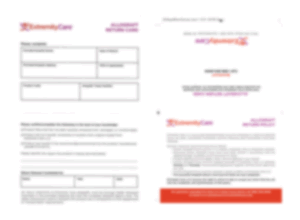 PRODUCT RETURN POLICY/CARD
In case the Allograft needs to be returned complete the Allograft Return Card. Place the provided FedEx label on the back of careLOG™. Place the Product Return Card into careLOG™, close the box with the provided seal, and ship the product free of charge back to Extremity Care.