care

Lagen™ Collagen Powder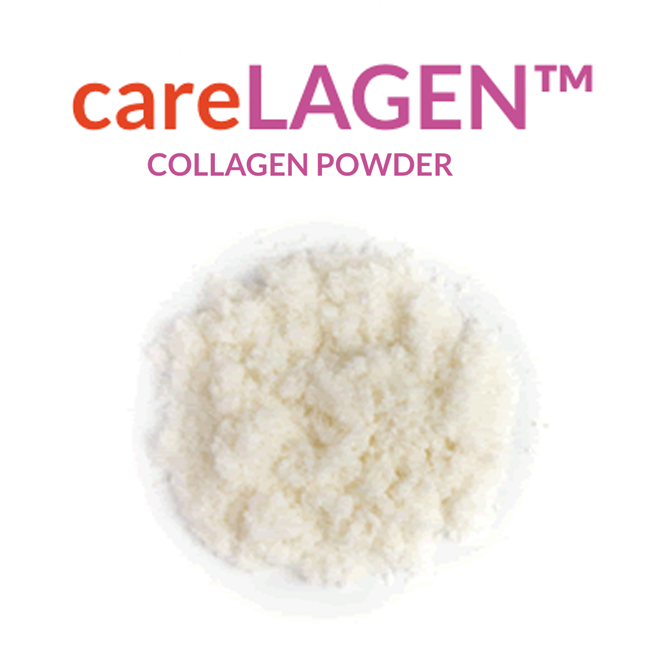 careLagen™ Collagen Powder is a wound filler dressing derived from bovine Type 1 collagen.
Indicated for the use in the management of burns, sores, blisters, scrapes, ulcers and other wounds.
Topically applied. In the presence of wound exudate, the collagen powder is transformed into a soft moist wound environment.
Biodegradable powder that settles into contact with all areas of the wound as exudate is absorbed.
Sterile, single-use powder sold as a prescription only product.
Stored at ambient temperature.
4-year shelf life.
5 x 1g pouches / box.
HCPCS: A6010
product information
| | | |
| --- | --- | --- |
| EC004 | Collagen Powder 1g | A6010 |
More information available upon request!